How Do You Know If Your Siding Should Be Replaced? (The 6 Signs)
It's a cruel world – those factors that make siding so crucial (a.k.a. defending your home against the hot sun, rain, and bitter cold) are also its downfall.
When you're worried your siding isn't doing the trick anymore, it can be stressful to know your home isn't functioning 100 percent.
And when home renovation projects aren't easy or cheap, it's another challenge added to the mix.
But, before we get too ahead of ourselves, how do you know it's time to replace your siding? Are there signs you should keep an eye out for?
Rescue My Roof has handled everything from gutters to roofs to siding – and we're here to teach you all the signs that your siding may need repair.
Keep reading to discover the top six signs that your siding needs to be replaced. In the end, you will better understand whether your home needs rescuing or if it can hold out a few more years.
The Top Six Signs You Need New Siding
Is your siding old or beginning to show its age?
Here are the six signs to look for to determine if your home needs a siding upgrade.
1. Cracked or Warped Siding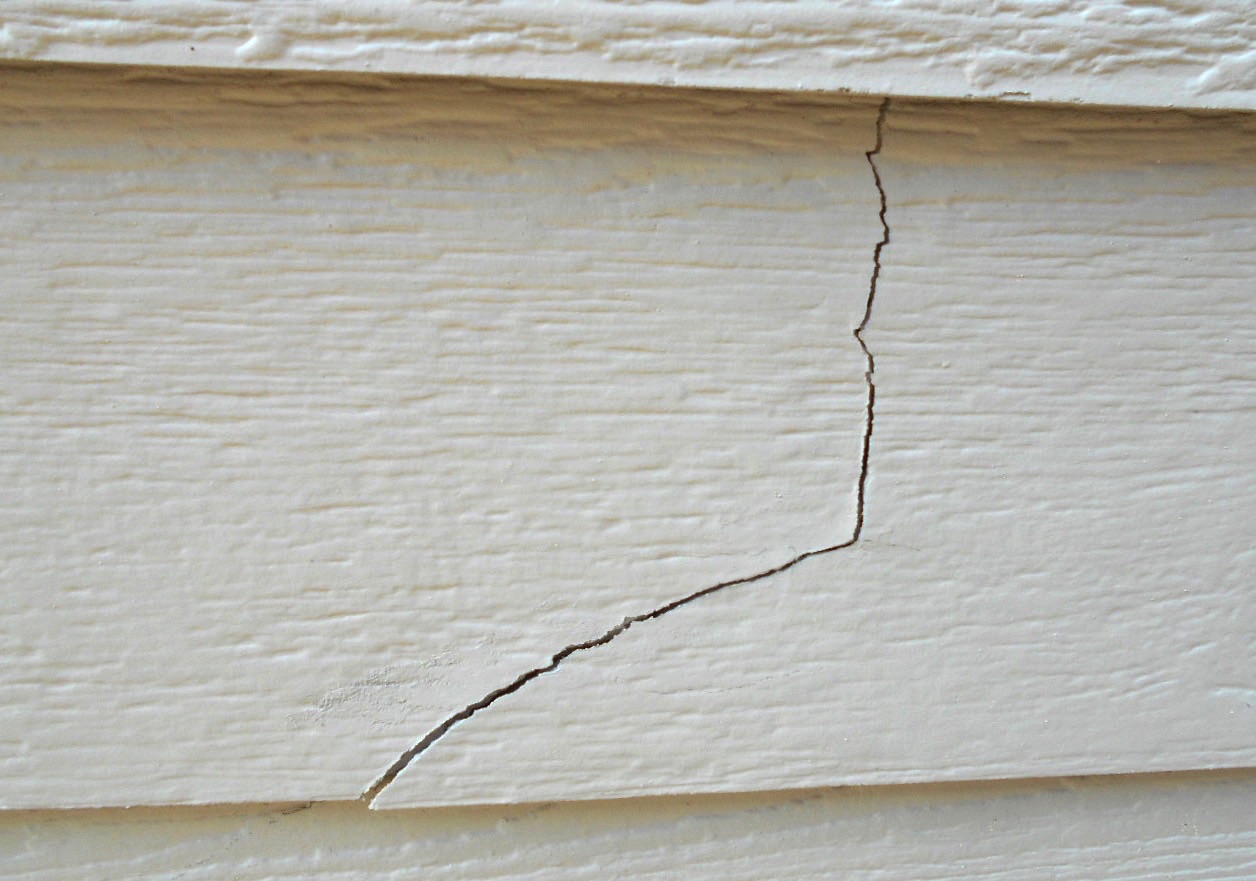 Your siding faces a lot of wear and tear and can crack and warp.
It will be unsightly, but siding imperfections don't just jeopardize the appearance of your home.
Gaps in the exterior of your home allow moisture to get into places it shouldn't. It can cause water damage and lead to expensive repairs.
Excess moisture can also lead to the siding falling at the seams. To avoid an early replacement, keep an eye out for any holes or cracks in the siding.
If you already spot a few spots, call in an expert immediately. They can accurately diagnose the problem and give you a quote for repairs.
2. Discolored Siding
Vinyl siding can discolor over time. The chemicals that make up the vinyl come into contact with oxygen, and with prolonged exposure to sunlight, the coloring of your siding can fade quickly.
Siding is manufactured to hold its color for as long as its expected lifespan. So if you've noticed your siding is faded or discolored, it may have also lost its efficiency, and it is time for a replacement.
Is this issue repairable? You can buy chemicals to attempt to restore the siding or paint the siding altogether. But if your siding is discolored along with old age, trying to repair it may be equivalent to putting a bandaid on a wound that needs surgery.
It is best to contact a professional to get an expert opinion. They may see other warning signs that your home is at risk of water damage or other problems you are not trained to see.
Call a siding company to evaluate your home and determine the proper steps to protect your home.
3. Chalk-Like Substances On Your Siding
Oxidation doesn't just lead to discoloration. It can also form a chalk-like substance on your siding,
While it's not harmful, it can worsen siding discoloration over time. As a result, you do want to remove it.
You can use vinegar solutions or hire a professional. Either way, you will want to take care of this issue as soon as possible to preserve the longevity of your siding.
4. Increasing Gaps at the Joints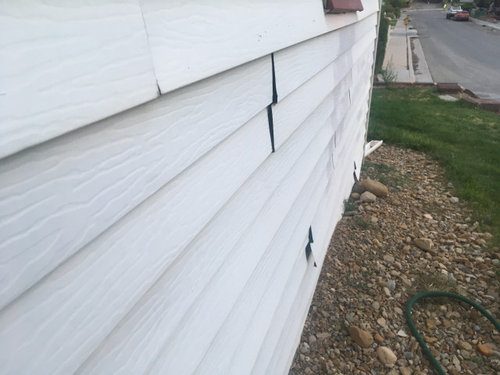 The siding at the corners of your home is not in continuous pieces. Instead, contractors use two separate pieces and interlock them at the joints to ensure your home won't encounter any excess moisture.
Over time, you may notice gaps forming where the siding interlocks. It is a natural process that happens as your siding ages.
However, it does put your home at risk. Gaps in the joints mean water has more entry points. If left untreated, you could face additional repairs for water damage.
Have you noticed gaps forming in your siding? Find a reputable contractor now to get an estimate.
5. Bubbling or Blistered Siding
When the siding is exposed to high heat or moisture, it may begin to bubble or blister. This cosmetic issue is unsightly and can affect your home's curb appeal.
Siding installation contractors can replace the affected portion of your exterior, but the problem could occur again without correctly diagnosing the issue.
If your siding has sustained damage, it may be time for a replacement. Contact a siding installation contractor to determine whether a repair or replacement is the best next steps.
6. Rotten Siding
When your siding begins to rot and crumble, it cannot perform its essential role in protecting your home from the elements.
If you're experiencing siding rot, you can replace the affected areas. However, if the rot has spread across the exterior, there's nothing to do but replace the siding with a rot-resistant material.
Rot is a common issue amongst wooden siding. If you're looking for a more durable material, vinyl siding might be a better fit. Vinyl does not naturally decay with prolonged exposure to the elements, making it the best option for homes.
The Next Steps to Replace Your Siding
If any of the points on this list – bubbling/blistering, gaps, discoloration, or cracking – stands out, you may wonder what the best next steps are.
Once these issues have begun to occur, it is best to have them addressed by a professional. They can accurately diagnose the issue, fix it, and prevent them from happening again.
Read "9 Questions to Ask Before Hiring a Roofing Contractor" or "The 5 Best Siding Companies in Milwaukee" to better understand how to contact a professional.
If you're looking for a contractor in Southeastern Wisconsin to help you with all of your roofing and siding needs, Rescue My Roof is here to help.
With over a decade of experience in the industry and hundreds of happy homeowners, we would be happy to guide you through the siding process.
Contact us today to schedule a free, fast, and honest evaluation.