Atlas Pinnacle Impact Shingles (Benefits, Pricing, and More)
Choosing a suitable roofing material is essential when enhancing curb appeal and protecting your home. Atlas Pinnacle® Impact Shingles are a popular choice for homeowners seeking a perfect blend of durability and aesthetic appeal.
This article will delve into the features and benefits of Atlas Pinnacle® Impact Shingles, exploring why they have become a go-to option for homeowners looking to elevate the style and functionality of their roofs.
Ultimately, you'll be able to determine if Pinnacle Impact shingles are right for your home.
What Are Pinnacle Impact Shingles?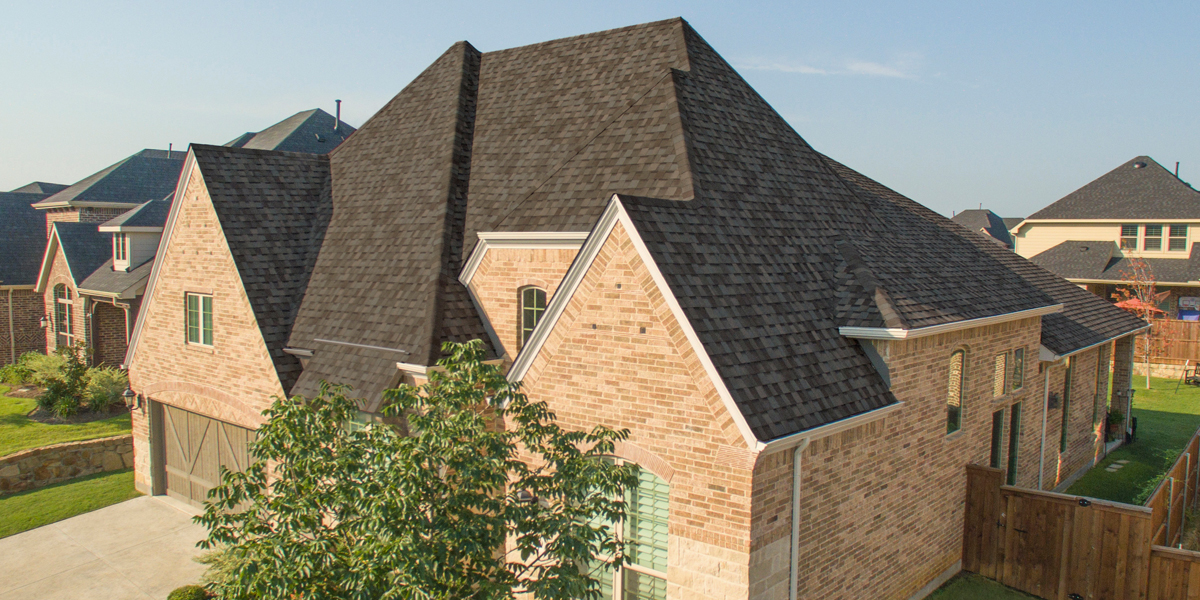 To the average homeowner, Pinnacle Impact sounds like a fancy name for asphalt shingles. However, Atlas has incorporated new technologies to ensure these shingles stand out.
These shingles are designed to offer superior hail resistance, resist algae growth, and reduce smog.
Overall, these shingles were designed with improved durability in mind. With class four impact resistance, your roof and home will be safe in any weather.
Top 4 Benefits of Atlas' Pinnacle Impact Shingles
Improved durability isn't the only benefit – here are the top four benefits of Atlas' Pinnacle Impact Shingles.
1. Highest Rated Hail Protection
The Pinnacle Impact line is Class 4-rated – the highest impact-resistance rating for asphalt shingles.
To receive a Class 4 impact rating, shingles must be tested intensely by nationally recognized labs. Tests include simulated hailstorms where shingles are repeatedly pummeled with the equivalent of the speed and velocity of 2-inch hailstones to evaluate their quality and durability.
2. Smog-Reducing Technology
Pinnacle Impact shingles not only protect your home – they can protect the environment.
Using smog-reducing technology, your roof will do the work of two to three trees, helping to remove smog pollutants from the air.
This is made possible by the smog-reducing granules formulated with a photocatalytic coating. Once this coating is activated by sunlight, it transforms smog into water-soluble ions to improve air quality.
3. Scotchgard Algae Protection
Over time your roof may develop ugly black staining due to algae growth. But with Atlas' Scotchgard protection, your roof can stay pristine for a lifetime.
This innovative technology uses copper-containing granules made with a porous ceramic coating, allowing copper ions to slowly release over time, preventing the ugly black streaks caused by algae.
3. 130 MPH Wind Resistance
Wind damage can blow off shingles from your roof, leading to leaks.
A wind-resistant shingle can give you peace of mind when storms roll in if you live in an area known for severe weather or high winds.
Atlas' Pinnacle Impact shingles are rated for winds up to 130 MPH, keeping your home safe in any weather.
How Much Do Pinnacle Impact Shingles Cost?
With any premium Atlas Shingle, the price can range from $6,300 – $7,000 to install.
However, depending on many factors including your roof's size and complexity, you could spend even more.
Contact a local Atlas contractor to get an accurate estimate.
Are Pinnacle Impact Shingles Right for You?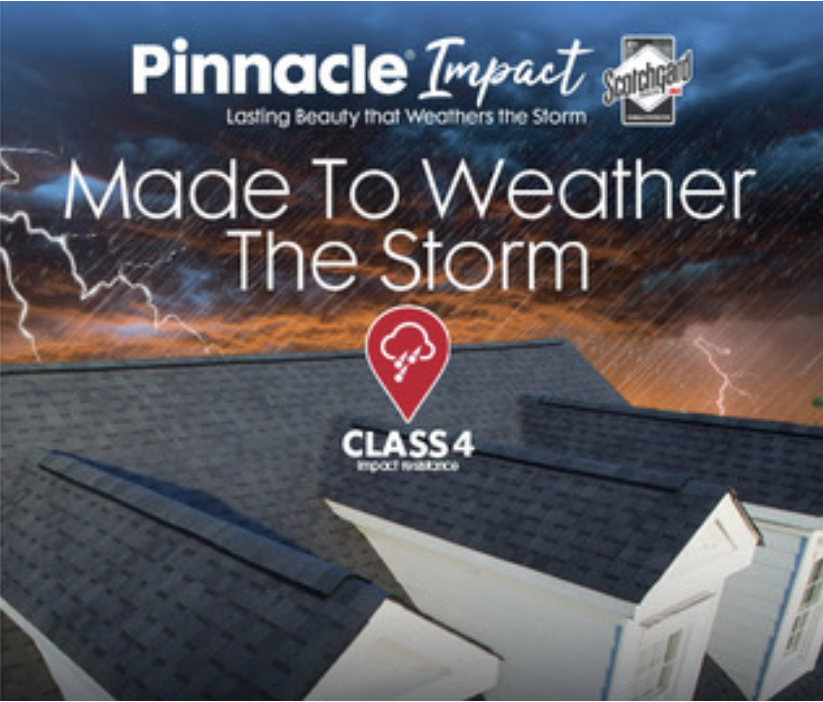 Do you live in an area with frequent storms? Do you struggle with wind and hail damage to your roof? Pinnacle Impact shingles can help keep your home safe for a lifetime.
With wind and algae resistance, increased durability, smog reduction, and more, the Pinnacle Impact shingles bring many benefits to the table.
If the Pinnacle Impact shingles aren't for you, don't fear. There are plenty of other shingle options out there. Read "Asphalt Shingles: The Cheapest Roofing Type" and "Dimensional vs. Luxury Shingles: How to Choose."
Are you ready to install an Atlas shingles roof in Southeastern Wisconsin? Rescue My Roof is ready to serve. Contact us today to get a free estimate.