What is the Longest Lasting Asphalt Shingle?
An asphalt roof is a significant financial investment you only want to make once. As a result, many homeowners want their roofs to last a lifetime.
But there are three types of asphalt shingles; 3-tab, dimensional, and luxury. How can you determine which one will protect your home for a lifetime?
Rescue My Roof has helped homeowners achieve their perfect asphalt roofs for over a decade. Now we'll help you determine which asphalt shingle's lifespan is the best for you.
We'll quickly break down the three types of asphalt shingles and their lifespans. After, you'll learn the top 3 things you need to know before buying a premium asphalt shingle.
Ultimately, you'll have the best education to make regret-free decisions for your home.
What Type of Asphalt Shingles Last the Longest?
When it comes to asphalt shingles, you have three options: 3-tab, dimensional, and luxury.
On paper, they sound the same – so how do you know which one is right for you?
Here are the key differences between the three types, including their longevity.
3-Tab Asphalt Shingles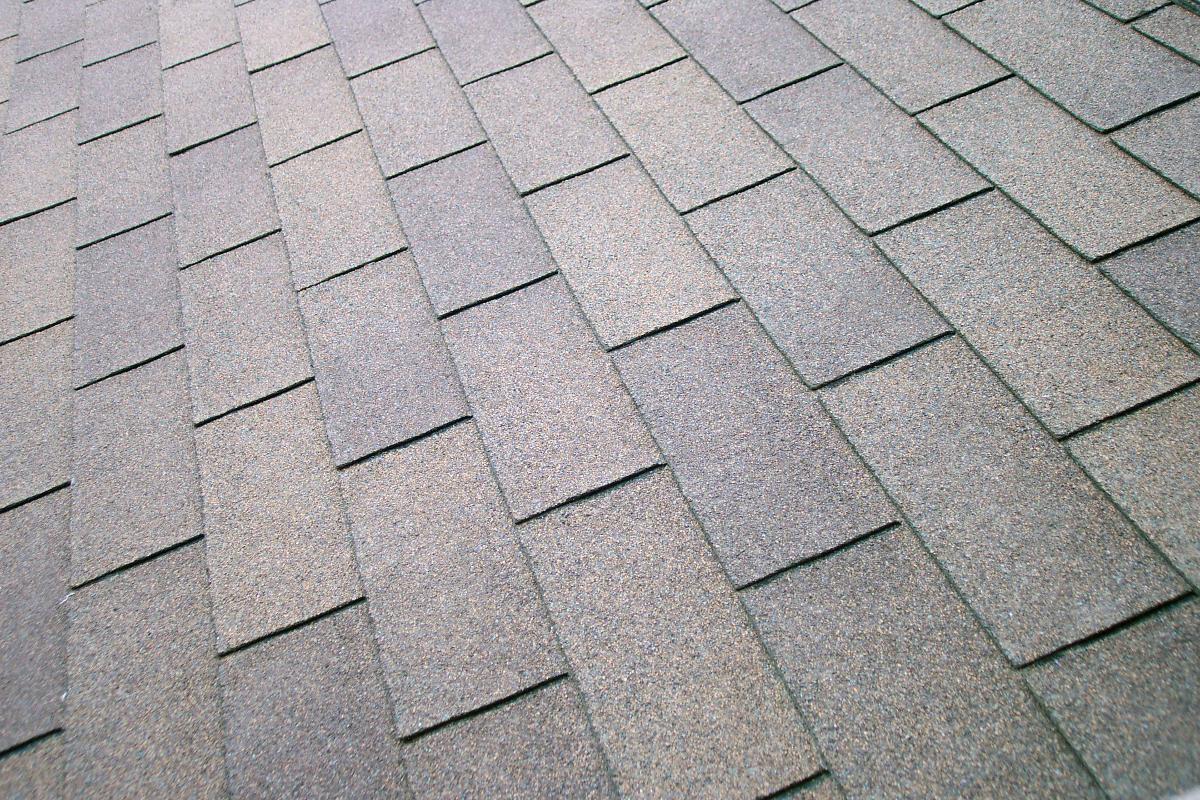 3-Tab shingles are designed to be deceptive. One shingle is 36 inches long, with three 12-inch sections (tabs). They look like three different shingles but, in reality, are all one piece.
There are some benefits to 3-Tab Shingles, including:
More cost-effective than dimensional or luxury shingles
Provides a uniform look to your roof
One of the most common shingles
Their low cost may save your wallet now, but you will likely have to get them replaced sooner than later. 3-tab shingles only last 10-15 years before needing maintenance or replacement.
Dimensional Asphalt Shingles
Dimensional shingles are asphalt shingles with a bit of spice.
These shingles are layered, and the added thickness makes them look like cedar shakes. If you like the look of cedar shake shingles like those pictured below but don't like the added costs, these shingles may be for you.
Some benefits of dimensional shingles include:
Budget-friendly
Aesthetically pleasing
Added curb appeal
Additionally, dimensional shingles last longer than their cheaper counterparts. The lifespan of dimensional asphalt shingles is 20-30 years. This will give your roof more time before it needs repairs.
Luxury Asphalt Shingles
What separates luxury shingles from the others? They are bigger, bolder, and fancier with a high-end finish. However, they are much more expensive than their counterparts.
Benefits:
A beautiful finish made to mimic slate shingles
A heavier tile may protect more against weather conditions like hail and wind
While they may come at a high cost, you get what you pay for. Luxury shingles are the longest-lasting asphalt shingles, with a 25-40 year lifespan.
If you are in your forever home and want to keep your roof in good condition for a long time, luxury shingles may be the ones for you.
3 Things to Know About Luxury Asphalt Shingles
You've got the rundown of luxury shingles, which may sound appealing. But, there are some other factors that you need to know before purchasing.
1. Luxury Asphalt Shingles Have High Curb Appeal
Luxury asphalt shingles are designed to give your roof a stand-out look. They can be made to mimic the look of higher-end materials like slate but without the high price point.
However, luxury asphalt roofs are expensive compared to other asphalt roofing options.
2. The Price of Luxury Asphalt Roofs
Luxury shingles are luxury for a reason. Be ready to pay for the quality at $4-7 per square foot. Luxury shingles also require different installation techniques that not every company has experience in, so you may be paying more for a company that can do the work.
Some conditions make these prices fluctuate. With shingles, costs can fluctuate with the rise and fall of prices in raw materials, transportation, fuel price increase, and more.
Prices can also change depending on what area of the county you are in. Make sure to cover your bases and check in with companies near you to ensure accuracy.
3. Luxury Asphalt Shingle Warranties
When choosing a luxury asphalt roof, you can look out for two types of warranties.
The first is a workmanship warranty from the roofing contractor. The second is a material warranty you get from the manufacturer.
Luxury shingles usually come with a 30-year prorated manufacturer's warranty. As the years go on, the percentage of the cost of materials that a manufacturer covers will decrease. If they originally covered 100 percent of the cost, they may only cover 40 percent ten years later.
However, manufacturer warranties do vary. You may find a manufacturer that offers a 50-year non-prorated warranty. This will cover the entire roof for the life of the roofing materials.
Improper installation and issues like inadequate roof ventilation will void manufacturer warranties. Hire a high-quality contractor to avoid these problems.
What is the Longest Lasting Roofing Material?
Luxury shingles have the highest longevity of your three options if you want a traditional asphalt roof. If installed and maintained correctly, luxury asphalt shingles can last up to 40 years.
However, other types of roofing materials that have higher lifespans, like metal roofs.
If you haven't found "the one" yet, check out our materials guide to find your perfect roofing materials match.
Are you looking to upgrade your home with luxury asphalt shingles? Rescue My Roof is a certified Atlas shingle installer and can help you make your dream roof. Contact us today for a free estimate.