Top 5 Gutter Companies in Oak Creek, WI
Getting the news that your gutters need repairs or a replacement can be challenging. Taking the next steps to find the right contractor for you can be even more difficult.
With so many gutter companies out there, how can you find the one meant for you?
Finding a contractor that is honest, trustworthy, and capable of providing you with an exceptional experience shouldn't be difficult. That is why Rescue My Roof has compiled the top 5 companies in Oak Creek, Wisconsin.
While Rescue My Roof has been in the roofing industry for over a decade, we recognize that we may not be the best fit for everyone. But that doesn't mean we can't help you find the contractor you're meant to hire.
Below, in no particular order, is a list of the top five best gutter replacement companies in the Oak Creek area. With this list, you'll be able to find the contractor of your dreams. 
The Top 5 Gutter Replacement Companies in Oak Creek
When creating this list, we considered what companies we would call to replace our own gutters. After all, we wouldn't recommend a company to you that we don't trust.
These contractors have been some of the best in the business, have a good reputation, and deliver on their warranties.
All of these qualities may make them the perfect fit for you and your home.
1. The Gutter Company
"The Gutter Company gave me a great product with exceptional professional integrity. I especially appreciate Jackie's work. I cannot recommend this company enough for their quality and honesty. Thanks so much!"

Bob T.
The Gutter Company has been serving the greater Milwaukee Area since 1980.
The company prides itself on keeping its prices low while providing excellent service, a quality much needed in an industry highly impacted by the Covid-19 pandemic.
With The Gutter Company, everything from delivery to installation to color matching is covered.
Want to learn more about their services? You can visit them here.
2. Infinity Exteriors LLC
"I can't imagine a better experience when purchasing home improvement products and and installation."

Shannon K.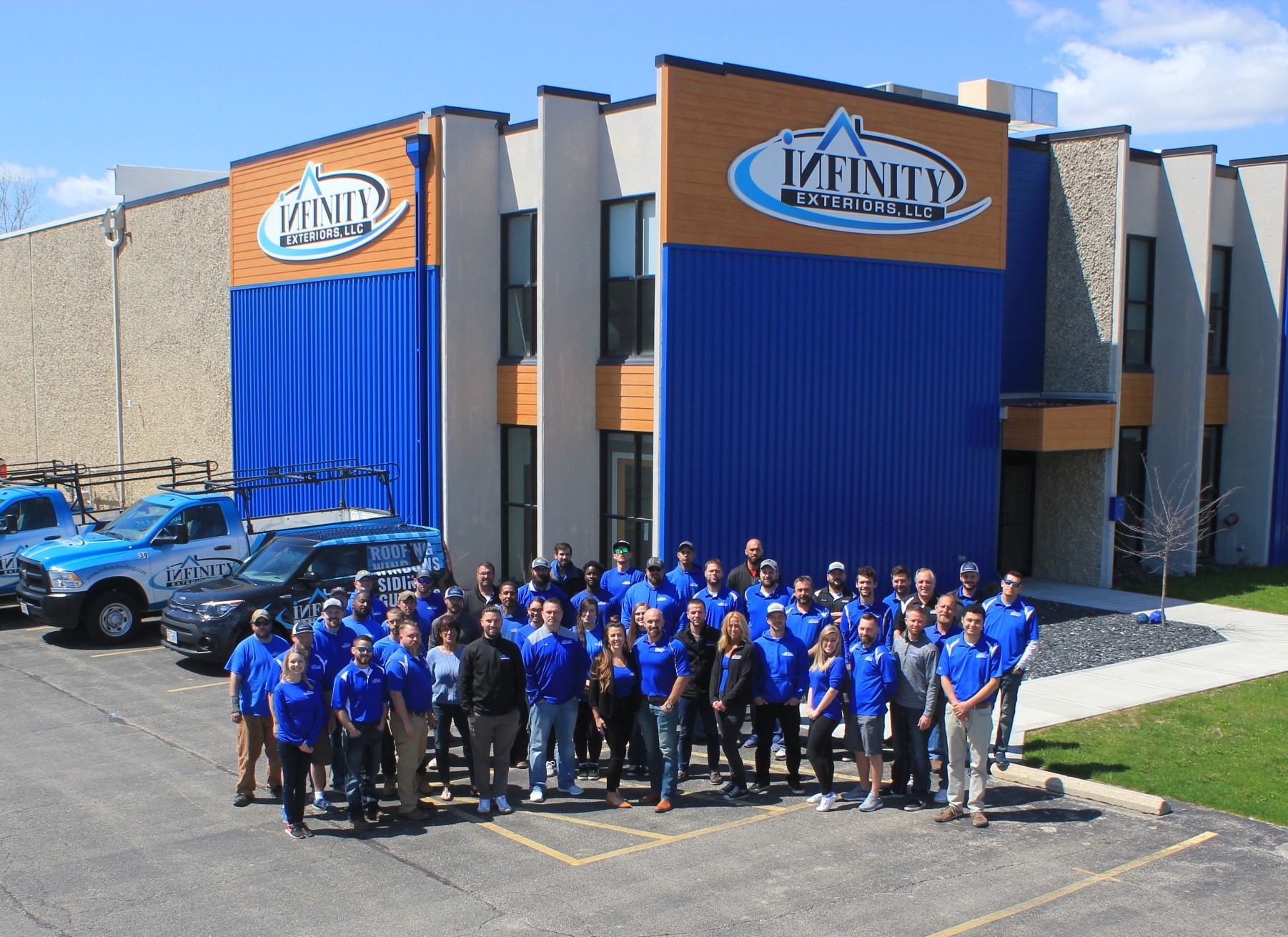 Infinity Roofing not only holds the title of the largest exterior remodeling and roofing company in Wisconsin, but they offer many services beyond roofing. If you are looking for the complete package of windows, siding, insulation, and more, Infinity Exteriors will be able to get the job done.
They have a team of experts dedicated to giving customers the best experience possible. Infinity Exteriors offers only the best for their customers, using high-quality seamless aluminum gutters to provide superior leak resistance.
Is Infinity the right contractor for you? You can find out more about their gutter services here.
3. Energy Masters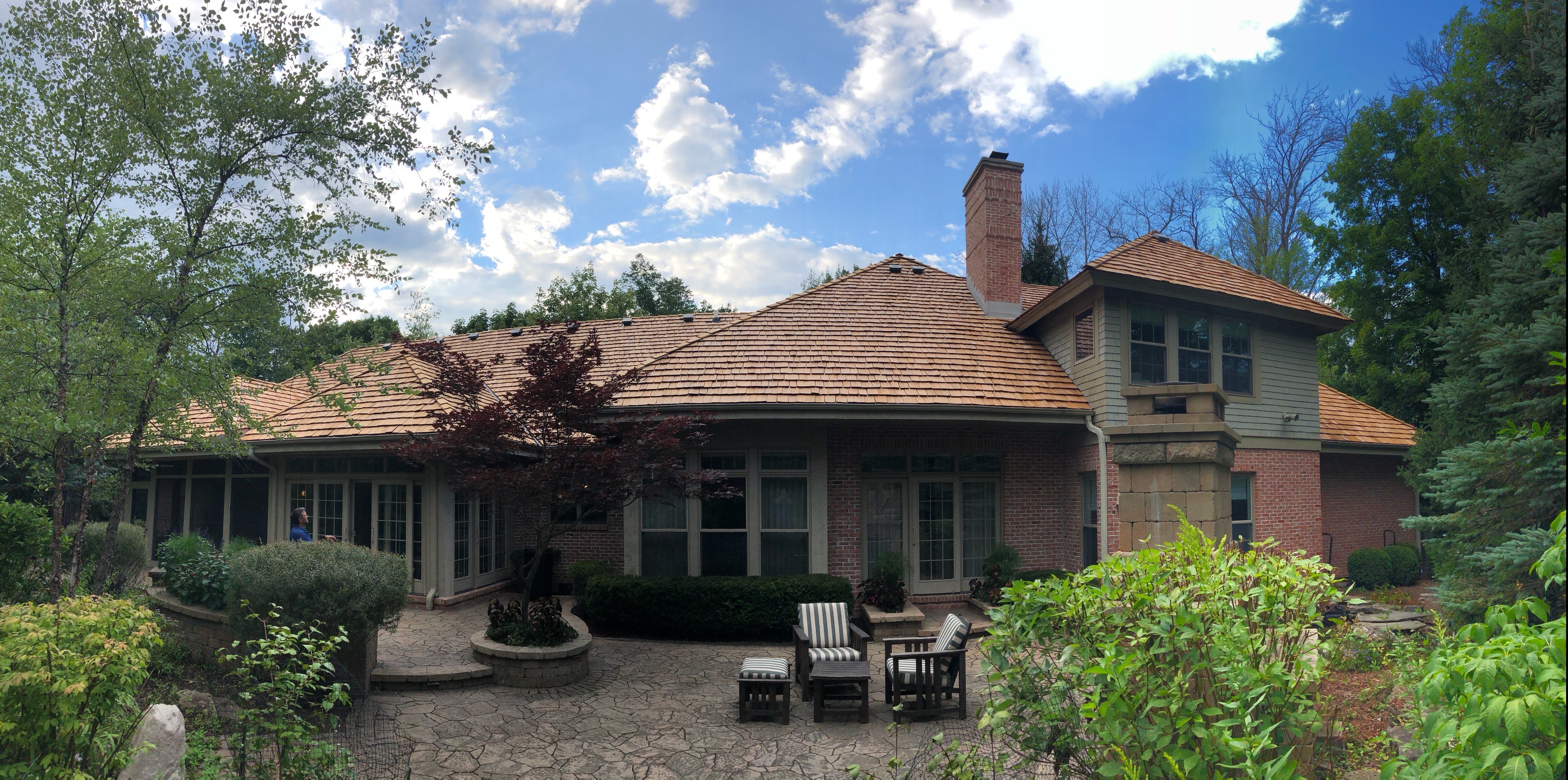 "Energy Masters did a fantastic job! Jim spent a LOT of time with us explaining what we did and did not need and picking shingle and gutter colors. The tear off and installation went quickly and professionally. He fabricated some pieces around the gutters to fit our quirky house. I am really happy with the final product."

Mary J.
Energy Masters is a locally owned company based out of Wisconsin.
They pride themselves on their hospitality and will "listen to your needs and take the time to give honest answers."
Not only do they craft customers mitered, no-leak corners, but they also have years of experience in floor water management. These two qualities combined make them experienced roofers who can help homeowners solve any gutter problem.
You can request a free estimate from them here.
4. Weather Tight Corporation
"Over the last 5 months Weather Tight replaced all the windows and the front door in my condo. This company is amazing! The installers, Chase and Justin, are the best. The product is fantastic and every employee I came in contact with provided 5 star customer service! If you have a remodeling project in mind give Weather Tight a call – you will not be disappointed!"

Linda H.
One of the leading exterior home remodelers in Southeastern Wisconsin, the Weather Tight Corporation has served the greater Milwaukee Area since 1986.
Since their founding, they have installed products that stand up to the elements and have provided excellent customer service.
You can learn why they've earned awards like the Replacement Contractor of the Year by visiting their website.
5. Springrock Gutters
"Springrock installed a new gutter system on our home. They were great at responding to each detail and inquiry about our install. Absolutely would recommend to friends and neighbors. The debris was cleaned up and a crew chief even removed grease and fingerprints off our beautiful gutters. We have superb curb appeal now. Thanks Springrock. YOU ROCK!"

Renee L.
At Springrock gutters, there are two significant reasons why they stand apart from the competition:
"1. Springrock Gutter Guards are engineered with extruded aluminum frames, making them some of the most robust and most durable micromesh gutter guards on the market.
"2. We stand behind Springrock Gutter Guards with a lifetime transferable warranty. If you ever have an issue, make one call, and we will make it right."
Their products include a lifetime transferable warranty and the technology that makes your gutters protect your home for a lifetime.
You can learn more about their unique approach to gutters here.
Finding the Right Gutter Company For You
Now that you know the top five companies you'll want to contact for an estimate, here are some additional resources for you.
Make sure you find the right contractor for you by asking the nine questions listed in our article "9 Questions You Should Ask Before Hiring a Roofing Contractor."
As always, Rescue My Roof is here to help. We pride ourselves on providing excellent gutter replacement services for homeowners. You can always call on us for a free estimate or any repair or replacement needs. You can contact us today to book your estimation appointment free of charge.