How Much Do Roof Repairs Cost? (5 Factors Impacting Price)
Home improvements, in general, can be intimidating- especially when it comes to money. Life is expensive, and it can be a daunting experience trying to plan your finances around roof repairs.
The first step to planning to replace your new roof is to answer this question: how much do roof repairs cost?
Rescue My Roof is not just roofing professionals. Our team members are parents, spouses, and coaches; most importantly, they are human. We understand how difficult it can be to pay for unexpected roof repairs.
Unfortunately, there isn't a set cost for roof repairs. But we can tell you the average range and what circumstances can impact the price so that you can prepare financially. We've broken it all down for you here.
The Average Cost of Roof Repairs
While there is no set price, the national average for roof repairs – from leaks to missing shingles – is $949.
Depending on the job, you can expect your roof repairs to range from $364 to $1,500.
Here are the top five factors that will impact the price of roof repairs:
1. The Type of Roof Repair
All roof repairs will require different materials, tools, and labor. As a result, the type of roof repair you need will significantly impact the price.
Chimney Flashing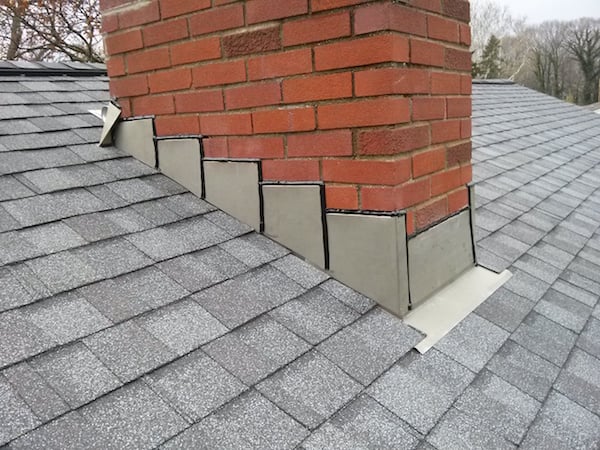 If a leak stems from your chimney, it's most likely the chimney flashing that needs a replacement.
A professional can remove the old flashing and surrounding shingles, then install the new materials.
If your chimney has multiple layers of shingles surrounding it, replacing the flashing is impossible, as they will not put two layers back down to match the rest of your roof.
If you have multiple layers of shingles, the best a repair person can do is use roofing cement to stop the leak. However, you will need a roof replacement soon.
Reflashing around the chimney starts at $500 and can go up to $2,500.
Roof Ventilation Leaks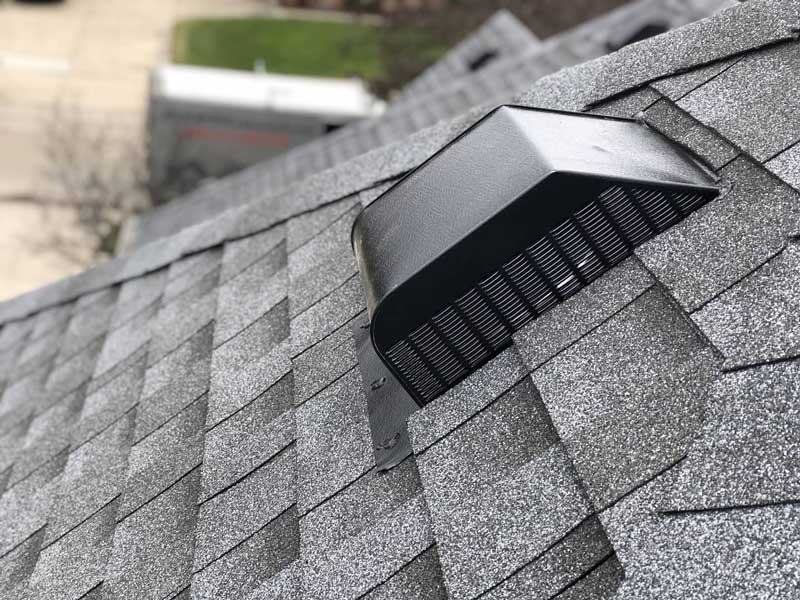 Roof vent leaks typically cost around $400.
There are two repair options if there is a roof leak around your roof's vents.
One is to replace the vents, resulting in a more efficient ventilation system. The second option is to caulk around the vent to prevent water from leaking.
However, the most common cause of vent leaks is the incorrect installation of surrounding shingles. If you want a long-term solution, you must replace the surrounding shingles.
Roof Leaks
Sometimes a roof leak isn't linked to the chimney, flashing, or vents. Roof leaks can also result from improperly driven nails or missing shingles.
The area can be easily replaced if your roof has a single layer of asphalt shingles. Contractors will rip off the affected area and relay new shingles.
However, replacing your roof may be more cost-effective if there are similar issues in multiple areas of your roof.
Regardless, if you're looking to repair a roof leak due to missing shingles, you can expect to pay approximately $350.
Leaking Roof Valleys
A roof valley is where two roof slopes meet. Roof valleys typically leak because roofing contractors will nail too close to the valleys, and water that collects there will find its way into your home.
There are two options when repairing a valley leak: put roofing tar over the leak, or replace the valley entirely.
If a repairperson must replace the valley, it will cost a minimum of $700.
2. Roof Size, Pitch, and Design
If multiple areas of your roof need repairs, the price will increase depending on the required work.
Additionally, if your roof has multiple levels and edges, it's considered a complex roof, which means repairs will take longer and cost more.
Pitch, or the slope of your roof, is another factor impacting the price. If your roof has a steep slope, roofers must take extra precautions to work safely.
All of these factors will increase the price of your roof repair, but how much will depend on your specific roofing contractor. Communicate with your local roofing contractor to determine how the specifications of your home will impact the overall cost of a roof repair.
3. Roof Material
Roofing materials come in all shapes and sizes. While asphalt is the most common material, a roof could be metal, slate, clay, wood, and more.
Repairing a metal or slate roof will be the most expensive, while a flat or synthetic roof will be the cheapest.
You can learn more about material costs with Rescue My Roof's Material Guide.
4. Labor
Think about the overall cost of your roof, and split the costs into three categories: materials, labor, and profits.
We've already gone through how materials can impact the price of a roof. The more expensive the shingle you choose, the more expensive the roof. But now we have to consider time and labor.
Whether in-house or subcontracted employees, Roofing professionals need to be paid.
Roofing contractors factor in labor costs in the initial estimate you receive and shouldn't increase afterward.
Roofing companies charge between $45 and $75 per hour for labor on roof leak repairs.
5. Specialized Crews and Contractors
Asphalt roofs may be the most common, but if you have a more complex material, like cedar shake, metal roofing, or slate shingles, you may need a specialized crew.
Specialized crews can charge more because they are experts at what they do. They should have the reviews and the portfolio to prove it. You know you will get the best-of-the-best in your area when you hire them to complete your project.
Find the Right Contractor For Roof Repairs
The cost of roof repairs may seem pricey, but it varies due to many factors.
The bigger the roof, the more complex it is, or the more expensive materials you choose will cause the overall price to increase.
Keep in mind prices will always vary from company to company. We recommend getting several estimates to determine the right contractor for you.
Learn more about getting started with your roof replacement with "3 Things to Compare When Looking at Multiple Roof Estimates" and "What to Expect At Your Roof Estimation Appointment."
Are you looking for an estimate in the greater Milwaukee area? You've come to the right place. Rescue My Roof has dedicated a decade in the roofing industry to helping homeowners achieve their perfect roof.
Get your free roof estimate today by contacting us.