Top 4 Benefits of A Siding Replacement
Old, faded, or leaking siding can be a homeowner's nightmare. Paying thousands of dollars for a home renovation often leaves homeowners stressed and reluctant to go through with a siding replacement.
While the price tag is high, there are benefits to a siding replacement. Feeling like your home is drab and faded? A siding replacement can provide new life and energy to your home.
Rescue My Roof has been replacing siding for over a decade, working with homeowners to help them achieve their dream homes.
In this article, we'll explore the numerous benefits of replacing your siding and how it can enhance the overall quality of your living space. Ultimately, you'll walk away knowing why a siding replacement is worth the investment.
4 Benefits of Replacing Your Siding
If you spend a lot of time and money on your home, you want to know precisely what you'll get out of it.
Here are the perks you can expect from a siding replacement:
1. Enhanced Curb Appeal
The most noticeable benefit of replacing your siding is an instant boost in curb appeal.
New siding can transform the look of your home, making it look fresh and inviting. With a wide range of materials, colors, and styles, you can achieve the aesthetic you desire, whether it's classic, modern, or somewhere in between.
2. Improved Energy Efficiency
Old, damaged siding can lead to energy inefficiencies. Gaps, cracks, or warping in your siding can allow drafts to enter your home, making it harder to maintain a comfortable temperature.
New siding, especially when combined with insulation, can significantly improve your home's energy efficiency, lowering heating and cooling costs. Eventually, you'll find that you're spending less on energy bills.
3. Increased Home Value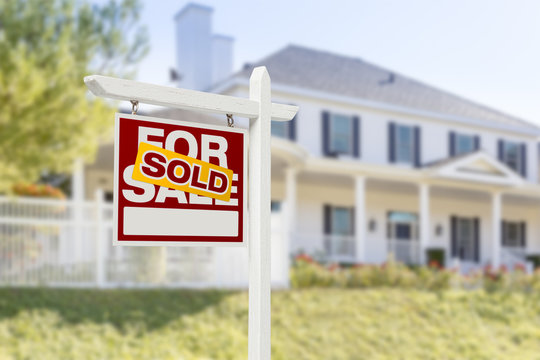 The home's exterior is the first thing potential buyers see. As a result, new siding and an updated look will increase your home's market value.
Potential buyers are often drawn to homes with updated siding because it signals that the property has been well-maintained. If you plan to sell your home, new siding can increase its resale value and make it more attractive to potential buyers.
4. Mold & Moisture Protection
Older siding can have gaps or cracks, leading to water damage and potentially mold growth.
These can be pretty dangerous and can be seriously damaging to your property. It's best to get on top of these while you can. Having the chance to install new siding is the best way you can tackle these problems.
Not only will that save you from illness and disease, but it'll also save you plenty of money on mold removal services.
Scheduling a Siding Replacement
Replacing your siding is more than just a cosmetic upgrade; it's an investment in your home's value, comfort, and longevity.
With a wide range of materials and styles available, you can choose the siding that best suits your needs and preferences. Whether you want to enhance curb appeal, improve energy efficiency, or reduce maintenance, new siding can transform your home in ways you never imagined.
You can learn more about siding materials and costs with "4 Best Vinyl Siding Practices" and "Top 5 Problems with Vinyl Siding."Are you looking for a siding replacement in Southeastern Wisconsin? Rescue My Roof is here to help. Contact us today to get a free estimate.